Litho printing is the economical way to print large printing jobs providing fantastic colour consistency and durability.
Overall Litho printing provides you with a better quality product.
As a print broker, KN Office uses a panel of trade printers to find the best printer for your requirements.
We do the hard work of getting quotes, ensuring the proofs are provided for your approval and finally follow up to make sure your job is delivered on time.

"We have been using KN Office for printing, shredding and office suppliers for nearly two years and have always found them to offer a fantastic service. Our old printer was forever breaking down but now that we have a printer contract with KN Office we don't have to worry or lose valuable time. They look after the maintenance of the printer for us, automatically sending ink cartridges before we run out to ensure we don't have any interruptions."
— Neil Houghton Accounting Ltd.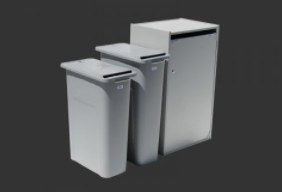 "I first started using KN Office in 2007 for a production called 'Mistresses' and have continued to use them because the service is second to none. We've used them for stationery, furniture and their secure onsite shredding service. We also regularly hire photocopiers from KN Office and their service and maintenance is fantastic... I highly recommend KN Office for all your office supplies."
— S.Monchar, Monch Films Ltd

"KN Office is always reliable, friendly, and easy to work with. I can order something or request advice for more options, and will have a response almost immediately. The delivery is always on time and here and there you'll even find a bar of chocolate given as complimentary! Definitely the guys I like to stick with."
— Element78 Solutions