Office and Commercial Fit-Outs

KN Office offer a complete design and fit-out service for your office or commercial business premises.
Our designers will work with you to create a bespoke fitted office that is a functional, modern, and attractive workspace for your employees.
We design office fit-outs and supply and install office furniture, furnishings and fittings throughout Bristol, Somerset, South-West England and South Wales.
Welcome to KN's Office Furniture Fitting Service for Commercial and Business Premises
Do you need an office refurbishment service or a new commercial or office fit-out? Whether you want your existing office refurbished or a complete new office or retail environment designed and fitted, at KN we've got it covered. With our many years of experience in designing and fitting practical and aesthetically harmonious office interiors, we are your trusted partner in office solutions.
From design to installation, we do the lot! Listening to you from the outset to learn what you need, our dedicated commercial fit-out team will work with you to create an inviting and modern space in which your team feel comfortable, giving them an environment in which they can work efficiently and excel in all they do for your business.
At KN, we are able to provide a very wide range of office interior solutions. You can lean on us for advice and guidance for your shop, showroom or office fitting project. Whatever you are trying to create, we will tailor our effective and affordable options to your business values and vision.
KN Office is a family-run long-standing Bristol-based company offering a comprehensive range of office supplies and support. Let us help you with your next office refurbishment or move! Please get in touch with our team today to explore what we offer.
Call us in Bristol and the South West on 0117 9414411, or in South Wales on 01633 730740, and ask to book an appointment with our office fit-out consultants. We'll be happy to serve you!

"We have been using KN Office for printing, shredding and office suppliers for nearly two years and have always found them to offer a fantastic service. Our old printer was forever breaking down but now that we have a printer contract with KN Office we don't have to worry or lose valuable time. They look after the maintenance of the printer for us, automatically sending ink cartridges before we run out to ensure we don't have any interruptions."
— Neil Houghton Accounting Ltd.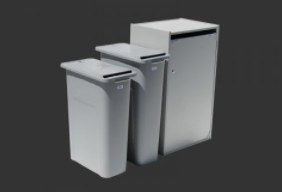 "I first started using KN Office in 2007 for a production called 'Mistresses' and have continued to use them because the service is second to none. We've used them for stationery, furniture and their secure onsite shredding service. We also regularly hire photocopiers from KN Office and their service and maintenance is fantastic... I highly recommend KN Office for all your office supplies."
— S.Monchar, Monch Films Ltd