KN Office offers a wide range of office storage solutions for sale throughout the UK.
Are you thinking of upgrading, improving and extending your office furniture?
There's always a good time for getting your office infrastructure in order.
Bristol-based KN Office Supplies offer a wide range of office furniture for sale throughout the UK.
Here we focus on office storage solutions in different categories. We hope these ideas will give you plenty of inspiration for upgrading your office fittings!
You can also browse the filing cabinets, cupboards, bookcases and lockers directly in our office furniture store! We look forward to your next order.
Are you looking for open shelving? This kind of office storage furniture has the benefits of low maintenance and quick and ready accessibility when documents require frequent handling.
Our Influx Archive Shelving Units are the ultimate practical open shelving solution, ideal for conveniently and accessibly accommodating heavy loads and large volumes of files or other documents. Durable and at the same time flexible, they are constructed from tough metal vertical risers inset with plenty of holes for the height-adjustable chipboard shelves. Every unit is a generous 45 cm deep.
We currently stock two spacious models: 132 cm width * 4 shelves, and 150 cm width * 5 shelves. Whichever you choose, there is lots of storage space at hand! Besides, those huge shelves won't break under the strain of the office materials you are likely to want to load onto them: each fully height-adjustable shelf offers a load-bearing capacity of 100 kg, giving you a total allowance of 400 kg for the 4-shelf unit and 500 kg for the 5-shelf unit.
For extra-heavy duties, we also offer the similar Influx Storage Shelving Unit, which gives you 95 cm width * 5 height-adjustable shelves, each of which has an exceptional load-bearing capacity of 150 kg.
Our Trexus Tall Bookcase in attractive real beech veneer should blend harmoniously into the visual design of the modern office, and there is plenty of space at hand for even the largest oversized books and files! Measuring 80 cm wide, 205 cm tall and a generous 42 cm deep, it gives you five large shelves, of which three are height-adjustable. The material construction is of high quality and built to last, as evidenced by the 18mm solid back and sides and 25mm top.
Adjustable floor-leveller feet ensure that the unit remains level even if your floor is not! Optional additional shelves may be purchased ​to extend the shelving capacity to six or seven if your per-shelf height requirements are more modest.
Also available is the 85 cm tall Trexus Low Bookcase model. Out of the box, this gives you two shelves (not counting the top), but since the central one is fully height-adjustable, you can easily accommodate an optional extra shelf!
Do you need a fully enclosed design for your book and document storage? Perhaps for reasons of aesthetics, or perhaps for reasons of security, you may prefer not to have your office documents and books on open display.
On the other hand, you might not want to file them away in traditional metal office cabinets either. If a natural look is what it takes to bring visual harmony to your office, we have a wood-finish solution for you:
The Trexus range includes two cupboards with the same external dimensions, internal shelf adjustability benefits and attractive real-wood beech veneer as the two bookcase models discussed above. The addition of lockable doors in the same beech veneer completes and distinguishes the cupboard lines, keeping the contents of the internal shelves out of sight and, where appropriate, out of reach.
If instead you prefer a modern sleek metal look or the ultimate in toughness and security, we offer a wide selection of steel-framed storage cupboards and lockers from Trexus and Bisley.
The Bisley steel storage cupboard, finished in uniform grey with a flush front, measures 91 cm wide by 46 cm deep, and is available in 101 cm and 180 cm height options. Supplied fully assembled, with or without shelves, it takes standard Bisley shelves, also available separately.
The Trexus steel storage cupboard is the same width as the Bisley model and available in almost identical height options, but slightly more compact in its depth of 40 cm. Both height varieties are available in ​a choice of three finishes: all-black, all-grey, and brown with cream doors.
Do you want to mix and match wood and steel? The Bisley A4 EuroTambour range could provide just what you are looking for! Its solid steel cabinet is complemented by tambour shutters available in a choice of four finishes, two of which are real wood veneers, beech and maple veneer. Both the real wood veneer options are paired with a silver-look finish to the steel cabinet.
The EuroTambour comes in two height varieties, 103 cm with two internal shelves and 198 cm with four internal shelves. Both these units measure 1 metre across by 43 cm deep, giving you an excellent all-round storage capacity for their relatively compact footprint.
If wooden doors are not your thing, the EuroTambour 198 cm line also includes two stylish all-metal options. You can pair silver-look shutters with a steel cabinet presented in a choice of either a matching silver look or a complementary sleek black finish. The all-silver-look finish is also available on the 103 cm line.
If your storage needs are not so great, but security remains important and modernist style is what you need, the EuroTambour range also offers an all-steel low cupboard measuring 80 cm across by 69 cm tall, with silver-look finish to both cabinet and tambour doors.
In the market for a capacious, sturdy steel sliding door cupboard? Check out our selection of Bisley Sliding Door Cupboards of 120 cm width and 43 cm depth, available in a choice of 198 cm and 118 cm heights and four finishes: black, silver-look, goose grey and chalk.
Side-Opening Tambour Cupboards
Perhaps side-opening all-steel tambour cupboards are what you need? Then check out our wide range of side-opening tambour Cupboards from Bisley and Trexus. Available in 77 cm, 101 cm, 165 cm and 223 cm heights, these units look modern and professional with their uniform grey finish. They also pack a big storage capacity with their 47 cm depth and 1 metre width.
Narrower than cupboards at 30 cm across per unit, our tough steel Bisley Lockers are a rugged compartmentalised secure storage solution. Each unit is 180 cm tall, but a choice of 30 cm and 45 cm depths is available, and each depth is available in 2-door, 4-door and 6-door options. Finally, each option is available in a choice of two finishes: all-over goose grey, or goose grey cabinet with vibrant blue doors. A single-door option is also available exclusively in grey and in the 30 cm depth configuration.
KN Office Supplies stocks a very wide range of steel filing cabinets from some of the biggest names in the business, including the classic Bisley Filing Cabinet in 2-drawer, 3-drawer and 4-drawer options; the Bisley SoHo Multidrawer Cabinet in 6-drawer, 10-drawer and 15-drawer options; the Trexus Filing Cabinet in 2-drawer, 3-drawer and 4-drawer options; the Pierre Henry Filing Cabinet in 1-drawer, 2-drawer and 4-drawer options; and the Pierre Henry Multi-Drawer Storage Cabinet with 12 drawers.
There is a great variety of finishes to choose from, depending on the range, including grey, goose grey, brown and cream, chalk white, Doulton Blue, silver-look, black, and white.
If you want a wood-veneer finish to your filing cabinet, the 2-drawer and 4-drawer Trexus lines are also available in real beech.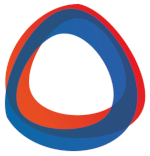 "we called KN Office on Thursday after having issues with our printer, Friday they came out and installed a brand new printer at a competitive price, the service was exceptional. Thank you!"
- Kevin Dunn, UKDM

"I've used KN Office for years to provide our office stationery for our business. They are always professional, helpful and extremely easy to use. They have a wide range of products available which we've used to stock our office and support events. I can wholeheartedly recommend using KN Office for any office needs."
- Electra Savvidou, Action PAs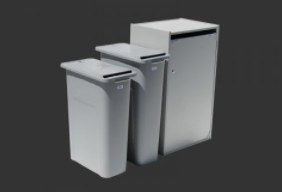 "I first started using KN Office in 2007 for a production called 'Mistresses' and have continued to use them because the service is second to none. We've used them for stationery, furniture and their secure onsite shredding service. We also regularly hire photocopiers from KN Office and their service and maintenance is fantastic... I highly recommend KN Office for all your office supplies."
— S.Monchar, Monch Films Ltd

"Very friendly staff and great service."
- Jeremy Johnson, ProTen Services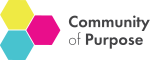 "A huge thank you to the wonderful team at KN Office for such amazing support and service!"
- Amy Kington, Community of Purpose

"We have used KN Office for many years - I trust their advice on which items to buy and their service is excellent. We buy all our office stationery, printers and even print from them. I would highly recommend them, great service at an even better price. I also like that I'm supporting a local family run business that appreciate our custom. What's not to like - give them a try, I'm sure you'll be impressed."
- Tracy Dixon, Juice Creative

"We have used KN Office a number of times now for both standard office supplies and also their shredding service.
We have found them to be of great value and superbly impeccable service - quick and response communications and incredibly fast delivery.
Highly recommend and will use time and time again."
- Craig O'Brien,MD of EMC Electrical Group
"I would like to say a huge thank you to you and the KN Office team for the service I have received from you. KN are 'Office Everything' and all my orders for stationary and alike are always completed fast, efficiently and at a competitive price. But I would really like to shine a light on the expert knowledge and service I got from the team when ordering work wear. Although these were only small orders, the time spent by yourselves making recommendations on items and checking on artwork was above and beyond. I can honestly say that I would not hesitate to recommend you to anyone requiring not only anything for the office but also workwear."
- John England, J-Cut Videography

"We have used KN Office Supplies for their confidential paper shredding and stationery supplies and I must say, my experience has been nothing short of exceptional.  What truly sets KN Office Supplies apart is the personalized touch they infuse into every interaction.  They get to know you personally and do what ever they can to support you and your business and find tailored solutions to your needs.  In a world where quality customer service can sometimes be hard to come by, KN Office Supplies shines as a prime example of how a local family-run business can excel and provide outstanding service as they are truly passionate about the service they provide.  We recommend them to all of our clients and use them for everything we need in terms of office supplies and shredding."
- Richard Batten, Move on Removals

"Great company. Fast delivery. Amazing product range. Highly recommend."
- Lee Purvis, Outbox Recruitment

"We use KN office for our stationary and also for the printer in our office. We have always found KN Office to be a professional, customer service orientated business. We are always impressed by the standards of service and have recently had an issue with a printer which, KN Office sent an engineer out the same day to rectify the problem. We cannot recommend KN Office enough."
Tim Lewis - Safety Horizon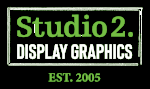 "Studio 2 have used KN office supplies for many years. For our office furniture which is still going strong and our regular office supplies. Easy online ordering and next day free delivery! Would highly recommend."
- Helen Jenkinson, Studio 2

"We have uses KN office for years they offer an amazing service from a Bristol based office supplies company. Highly recommended if you are looking for an office everything solution for your business.
- Mike Davies, Direct Local

"I have dealt with KN Office for about the last year. I have found them easy to deal with, a good range, competitively priced and flexible with delivery. I sometimes work from home so that helps a lot.
I do also value their input when I am asking for items that I wouldn't normally buy. For example they are good at sourcing and coming up with alternatives. I am currently using items that I didn't know existed; all thanks to KNO.
Thank you !"
- David Brassington, DCB Services

"We have been using KN Office for printing, shredding and office suppliers for nearly two years and have always found them to offer a fantastic service. Our old printer was forever breaking down but now that we have a printer contract with KN Office we don't have to worry or lose valuable time. They look after the maintenance of the printer for us, automatically sending ink cartridges before we run out to ensure we don't have any interruptions."
— Neil Houghton Accounting Ltd.