KN Office supply & maintain Sharp and Konica copiers

Skilled staff

With our three qualified engineers we are just a phone call away when it comes to maintenance and support!
Wide Range of Machines

From large complex machines to simple ones, we've got the range covered. Whether you want to rent, buy or lease Contact us for a quote.
Welcome to KN Office Machines

Whatever the size of business, from a small business to a multinational company, KN Office Machines will have a copier solution to suit your needs and budget. Here are some key features:
Machines that print, copy, scan and fax.
KN Office Machines is part of KN Office; a family business started in Bristol in 1989 and over the years has grown into a one-stop company for all your office requirements.
We've built our business by getting to know our customers and providing a fantastic service coupled with value for money.
We sell other machines like telephones, fax machines, shredders, wire binders, dictation machines, label makers, laminators, thermal binders, calculators and cash registers direct in our online machines shop.
Apart from supplying and servicing photocopiers, we also provide the following:
Supply over 40,000 office products, delivered same day or next day
An on-site confidential waste shredding service
A full commercial printing service
A secure archive storage facility
You can also purchase laser toner, thermal ribbons, inkjet cartridges and other supplies for printers, fax machines and photocopiers from our online office supplies store.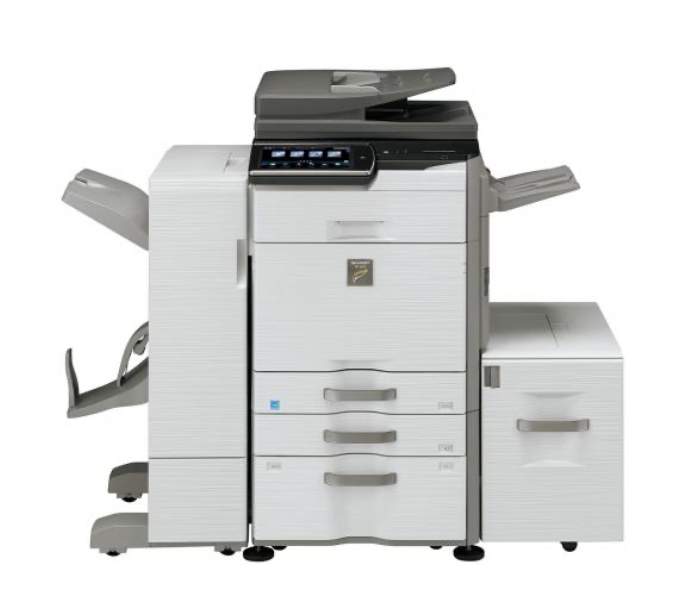 Businesses requires efficient and secure document production. To help achieve higher productivity and a smoother workflow, Sharp offers a range of MFPs.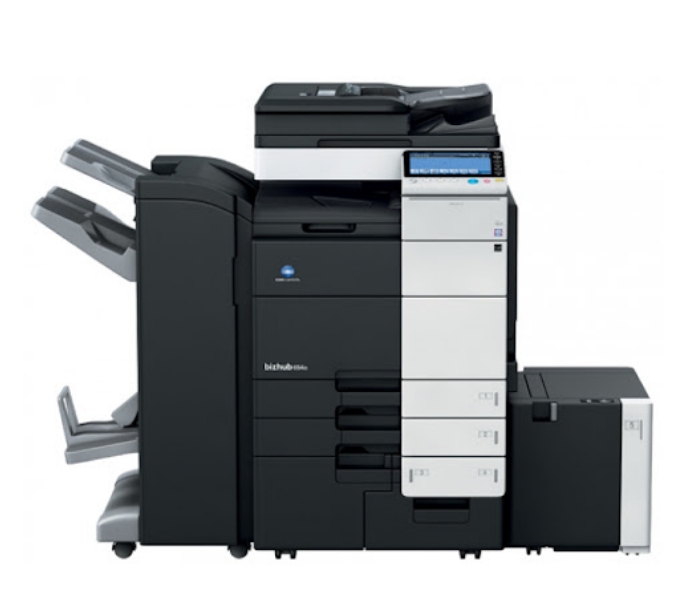 Konica Minolta's award winning multifunctional bizhub printing systems are available at different speeds and suit offices of all sizes.

"The Team at KN Office are very helpful. Quick and simple process to order stationery over the phone or via the website. The photocopier engineers are very efficient in resolving any problems either in person or over the phone. Having a copier on contract has made producing brochures an easy and very cost effective process - saving not only money but time as well."
— Restorative Techniques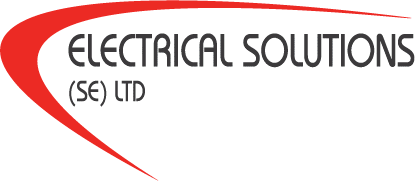 "We use KN Office Supplies for our Stationary needs and find them very helpful and easy to deal with. They offer a very wide range of products and provide a prompt service."
— Electrical Solutions Services Ltd

"KN Office offer a terrific service. I have just received our printer toner only 2 hours after ordering it. That was really amazing service (especially as we ran out of ink). Thanks for this KN Office I really appreciate the amazing service."
— Stuart Ray, Modern Media