We offer litho print for ultimate quality, digital print for short runs and in-house design.
We work with clients across a variety of sectors, including corporate, education and manufacturing as well s marketing and design agencies.
We print everything from booklets, books, brochures, business cards, calendars, certificates, desk pads, envelopes, flyers, folders, invitations, labels, leaflets, letterheads, magazines, manuals, menus, NCR sets, newsletters, posters, prospectus and signage.
We can help with any of the following
Consultation
Specification
Design
Proofing
Print (litho or digital)
Delivery / Fulfilment
During your first consultation KN Office takes a holistic view of your print requirements, from initial design work and the various collateral needed to the quality of paper, whilst bearing in mind the logistics of production, delivery and deadlines.
Throughout our discussions we will provide advice and support to help you identify your printing needs whilst maintaining a firm grasp of your budget.
Our ethos is to deliver a very professional service with a friendly approach, making it easier and less confusing to procure quality print.
Once we have an overview of your business requirements we will create a detailed schedule on your behalf - from concept to delivery.
A well defined specification document will save you time and money in the long run, avoid disasters close to deadlines, reduce stress and eradicate the possibility of error.
For jobs where we have consulted during the creation of the brief we are able to guarantee the quality of the end result - giving you and your company the peace of mind that your printed materials will meet all expectations.
Our broad customer base and years of experience will help us guide you in optimising the return you get from your print investment, whether thats maintaining your broad image across multiple territories, improving the ROI on a marketing campaign or simply getting you noticed.

"We have been using KN Office for printing, shredding and office suppliers for nearly two years and have always found them to offer a fantastic service. Our old printer was forever breaking down but now that we have a printer contract with KN Office we don't have to worry or lose valuable time. They look after the maintenance of the printer for us, automatically sending ink cartridges before we run out to ensure we don't have any interruptions."
— Neil Houghton Accounting Ltd.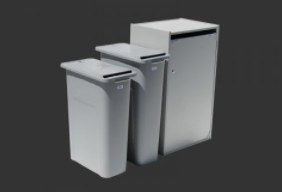 "I first started using KN Office in 2007 for a production called 'Mistresses' and have continued to use them because the service is second to none. We've used them for stationery, furniture and their secure onsite shredding service. We also regularly hire photocopiers from KN Office and their service and maintenance is fantastic... I highly recommend KN Office for all your office supplies."
— S.Monchar, Monch Films Ltd