Business gifts are an ideal solution for any company looking to promote a brand, product or corporate identity.
A unique business gift or promotional product is a great way to remind customers about what you do, reward them and reinforce your visual identity. Customised corporate items such as office supplies and stationery are also useful as gifts to staff and suppliers.
These types of gifts are very popular and ultimately beneficial to business. Giving practical items that solve needs such as bags, mugs or mouse pads will ensure that customers keep using your branded product and remember you!
Type of products available from KN Office include:
It's easy to thank customers for their support and promote your company with the range of useful and stylish executive gifts and promotions available. With an easy to navigate business gift catalogue and gifts despatched within five days. We offer an extensive range of products.

"We have been using KN Office for printing, shredding and office suppliers for nearly two years and have always found them to offer a fantastic service. Our old printer was forever breaking down but now that we have a printer contract with KN Office we don't have to worry or lose valuable time. They look after the maintenance of the printer for us, automatically sending ink cartridges before we run out to ensure we don't have any interruptions."
— Neil Houghton Accounting Ltd.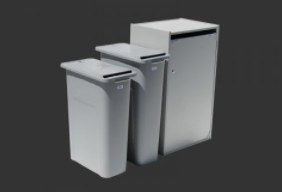 "I first started using KN Office in 2007 for a production called 'Mistresses' and have continued to use them because the service is second to none. We've used them for stationery, furniture and their secure onsite shredding service. We also regularly hire photocopiers from KN Office and their service and maintenance is fantastic... I highly recommend KN Office for all your office supplies."
— S.Monchar, Monch Films Ltd

"KN Office is always reliable, friendly, and easy to work with. I can order something or request advice for more options, and will have a response almost immediately. The delivery is always on time and here and there you'll even find a bar of chocolate given as complimentary! Definitely the guys I like to stick with."
— Element78 Solutions