Up to A4

Colour and Mono

30 Page per Minute Print Speed

Up to 2700 sheet Paper Capacity

Paper size: A6 to A4

Double Sided Printing

Double Sided Scanning
40/18 Images per Minute Scan Speed (single sided/double sided)
The MX-C303 A4 colour MFP is designed to keep your valuable business information secure, but also enable flexible workflows –providing exceptional ease-of-use, simple connectivity and effortless mobility to optimise workforce efficiency.
The compact design and extensive feature set means it offers the convenience of a desktop machine combined with the enterprise-class performance of an A3 MFP.
The intuitive operation means that even the most complex processes are made simple. The large 7-inch colour touchscreen LCD that can tilt for easy viewing and the Easy Mode also ensures that all of the everyday functions, like 'Scan' and 'Copy', are displayed in large, immediately accessible icons. Or, if there are other functions that are used a lot, you can simply drag and drop their icons onto your personal home screen for faster access.
With output speeds of 30ppm in colour and mono you get an instant productivity boost especially as the Adobe Embedded Printer Engine (AEPE) helps to deliver up to 80% faster printing for mobile, cloud and USB. You can also save even more time thanks to their flexible paper capacity, which can be expanded from 300 up to 2,700 sheets.
The MX-C303 includes the most advanced security and access controls ensuring your valuable information and intellectual property is robustly protected, avoiding any disruption to your business. The comprehensive layers of security provide effective protection for both your network and your data. As a result, you can enjoy complete peace of mind knowing that your business and its data are proactively protected by the highest level of security.
For the ultimate convenience Sharp's Office Direct Print technology* lets you print whatever you want without even logging into your PC. Just walk up to your MFP, insert a USB memory stick containing images, Adobe PDFs or Microsoft® Office files and print off whatever you want. Or you can quickly scan and save documents straight to the USB stick. You can scan up to 25 business cards in one go, or both sides of up to four cards. This fast document digitisation is perfect for busy environments, like reception areas, where time is short. A large 500GB onboard Hard Disk Drive (HDD) can store much larger and more complex documents, and everything can be quickly accessed using an efficient Document Filing system.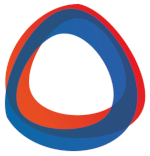 "we called KN Office on Thursday after having issues with our printer, Friday they came out and installed a brand new printer at a competitive price, the service was exceptional. Thank you!"
- Kevin Dunn, UKDM

"I've used KN Office for years to provide our office stationery for our business. They are always professional, helpful and extremely easy to use. They have a wide range of products available which we've used to stock our office and support events. I can wholeheartedly recommend using KN Office for any office needs."
- Electra Savvidou, Action PAs

"Very friendly staff and great service."
- Jeremy Johnson, ProTen Services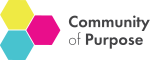 "A huge thank you to the wonderful team at KN Office for such amazing support and service!"
- Amy Kington, Community of Purpose

"We have used KN Office for many years - I trust their advice on which items to buy and their service is excellent. We buy all our office stationery, printers and even print from them. I would highly recommend them, great service at an even better price. I also like that I'm supporting a local family run business that appreciate our custom. What's not to like - give them a try, I'm sure you'll be impressed."
- Tracy Dixon, Juice Creative

"We have used KN Office a number of times now for both standard office supplies and also their shredding service.
We have found them to be of great value and superbly impeccable service - quick and response communications and incredibly fast delivery.
Highly recommend and will use time and time again."
- Craig O'Brien,MD of EMC Electrical Group
"I would like to say a huge thank you to you and the KN Office team for the service I have received from you. KN are 'Office Everything' and all my orders for stationary and alike are always completed fast, efficiently and at a competitive price. But I would really like to shine a light on the expert knowledge and service I got from the team when ordering work wear. Although these were only small orders, the time spent by yourselves making recommendations on items and checking on artwork was above and beyond. I can honestly say that I would not hesitate to recommend you to anyone requiring not only anything for the office but also workwear."
- John England, J-Cut Videography

"We have used KN Office Supplies for their confidential paper shredding and stationery supplies and I must say, my experience has been nothing short of exceptional.  What truly sets KN Office Supplies apart is the personalized touch they infuse into every interaction.  They get to know you personally and do what ever they can to support you and your business and find tailored solutions to your needs.  In a world where quality customer service can sometimes be hard to come by, KN Office Supplies shines as a prime example of how a local family-run business can excel and provide outstanding service as they are truly passionate about the service they provide.  We recommend them to all of our clients and use them for everything we need in terms of office supplies and shredding."
- Richard Batten, Move on Removals

"Great company. Fast delivery. Amazing product range. Highly recommend."
- Lee Purvis, Outbox Recruitment

"We use KN office for our stationary and also for the printer in our office. We have always found KN Office to be a professional, customer service orientated business. We are always impressed by the standards of service and have recently had an issue with a printer which, KN Office sent an engineer out the same day to rectify the problem. We cannot recommend KN Office enough."
Tim Lewis - Safety Horizon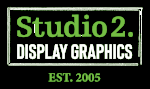 "Studio 2 have used KN office supplies for many years. For our office furniture which is still going strong and our regular office supplies. Easy online ordering and next day free delivery! Would highly recommend."
- Helen Jenkinson, Studio 2

"We have uses KN office for years they offer an amazing service from a Bristol based office supplies company. Highly recommended if you are looking for an office everything solution for your business.
We have uses KN office for years they offer an amazing service from a Bristol based office supplies company. Highly recommended if you are looking for an office everything solution for your business."
- Mike Davies, Direct Local

"I have dealt with KN Office for about the last year. I have found them easy to deal with, a good range, competitively priced and flexible with delivery. I sometimes work from home so that helps a lot.
I do also value their input when I am asking for items that I wouldn't normally buy. For example they are good at sourcing and coming up with alternatives. I am currently using items that I didn't know existed; all thanks to KNO.
Thank you !"
- David Brassington, DCB Services

"The Team at KN Office are very helpful. Quick and simple process to order stationery over the phone or via the website. The photocopier engineers are very efficient in resolving any problems either in person or over the phone. Having a copier on contract has made producing brochures an easy and very cost effective process - saving not only money but time as well."
— Restorative Techniques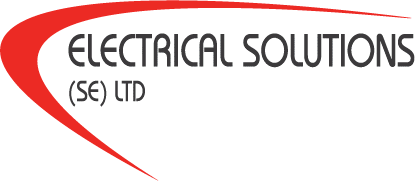 "We use KN Office Supplies for our Stationary needs and find them very helpful and easy to deal with. They offer a very wide range of products and provide a prompt service."
— Electrical Solutions Services Ltd

"KN Office offer a terrific service. I have just received our printer toner only 2 hours after ordering it. That was really amazing service (especially as we ran out of ink). Thanks for this KN Office I really appreciate the amazing service."
— Stuart Ray, Modern Media