Up to A3

Colour and Mono

55 Page per Minute Print Speed

Up to 6300 sheet Paper Capacity

Paper size: A6R to SRA3

Double Sided Printing

Double Sided Scanning
280 Images per Minute Scan Speed
The BP-70C55 A3 colour MFP is a secure print solution for the future workplace. It delivers effortless connectivity, security and sustainability whilst offering superior functionality to facilitate hybrid working.
Effortless Connectivity
The built-in Microsoft® Teams connector strengthens teamwork and collaboration by providing direct and secure access for printing to or scanning from Microsoft® Teams channels, all from the MFP. The Synappx Go mobile app also enables contactless and remote printing, aligning print capabilities with the new demands of hybrid working. With single sign-on, users can seamlessly connect their mobile devices via WiFi, AirPrint, Bluetooth, NFC or QR code to enterprise workflows and print capabilities – from wherever they are working.
Effortless Security
The BP-70C55 comes with a range of industry leading system and data protection features which not only protect the device but also the data it processes. Features such as BIOS based security, whitelisting, self-recovery firmware and standard Trusted Platform Module means that users can be confident that their sensitive data and documents are always kept safe and secure. In addition optional anti-malware software from Bitdefender can add an additional layer of reassurance that your device, data and network is protected
Effortless Operation
A motion sensor detects approaching users wakening the MFP from Sleep mode and the communication lamps provide an at-a-glance status view. Intuitive icons on the new 10.1" tiltable colour LCD operation panel make it easy to access and all of the productivity enhancing functions using smartphone style touch capability.
Effortless Productivity
The BP-70C55 can print and copy at speeds of up to 55 ppm in colour and black & white and you can replace toner and paper without pausing the print or copy job, so your productivity won't miss a beat.
The built-in Duplex Single Pass Feeder can scan two-sided documents at speeds of up to 280 ipm in batches of up to 300 sheets, making it quick to finish even large jobs. There's even an option for eliminating double feeding of paper when scanning and an alert LED to remind users to remove their originals when they're done, helping to keep documents secure. The BP-70C55 also uses AI (Artificial Intelligence) to determine the optimal resolution, gradation and compression rates for all scan jobs.
The standard Print Release function allows users to securely release their print jobs from the most conveniently located MFP, from up to 100 connected network-ready devices, and a variety of extensive finishing options including a folding unit, saddle stitching, manual and stapleless stapling add further versatility and bring more flexibility to your output.
The Sharp Application Portal facilitates remote firmware and application updates which ensures that the MFP is always kept up-to-date and compliant.
Effortless Sustainability
Superior environmental performance delivers lower power consumption and a low TEC value and ensures that the BP-70C55 complies with energy consumption regulations. A comprehensive range of eco-focused functions including eco-scan together with a rapid warm up time all help to save money and support environmental objectives.
The principles of the circular economy have been applied to the production of the BP-70C55 to minimise its carbon footprint and to maximise the recyclability of all components by eliminating harmful materials in operational processes and extending the life of key component parts to reduce the number of service visits.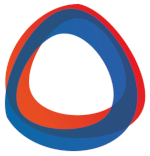 "we called KN Office on Thursday after having issues with our printer, Friday they came out and installed a brand new printer at a competitive price, the service was exceptional. Thank you!"
- Kevin Dunn, UKDM

"I've used KN Office for years to provide our office stationery for our business. They are always professional, helpful and extremely easy to use. They have a wide range of products available which we've used to stock our office and support events. I can wholeheartedly recommend using KN Office for any office needs."
- Electra Savvidou, Action PAs

"Very friendly staff and great service."
- Jeremy Johnson, ProTen Services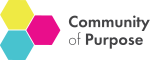 "A huge thank you to the wonderful team at KN Office for such amazing support and service!"
- Amy Kington, Community of Purpose

"We have used KN Office for many years - I trust their advice on which items to buy and their service is excellent. We buy all our office stationery, printers and even print from them. I would highly recommend them, great service at an even better price. I also like that I'm supporting a local family run business that appreciate our custom. What's not to like - give them a try, I'm sure you'll be impressed."
- Tracy Dixon, Juice Creative

"We have used KN Office a number of times now for both standard office supplies and also their shredding service.
We have found them to be of great value and superbly impeccable service - quick and response communications and incredibly fast delivery.
Highly recommend and will use time and time again."
- Craig O'Brien,MD of EMC Electrical Group
"I would like to say a huge thank you to you and the KN Office team for the service I have received from you. KN are 'Office Everything' and all my orders for stationary and alike are always completed fast, efficiently and at a competitive price. But I would really like to shine a light on the expert knowledge and service I got from the team when ordering work wear. Although these were only small orders, the time spent by yourselves making recommendations on items and checking on artwork was above and beyond. I can honestly say that I would not hesitate to recommend you to anyone requiring not only anything for the office but also workwear."
- John England, J-Cut Videography

"We have used KN Office Supplies for their confidential paper shredding and stationery supplies and I must say, my experience has been nothing short of exceptional.  What truly sets KN Office Supplies apart is the personalized touch they infuse into every interaction.  They get to know you personally and do what ever they can to support you and your business and find tailored solutions to your needs.  In a world where quality customer service can sometimes be hard to come by, KN Office Supplies shines as a prime example of how a local family-run business can excel and provide outstanding service as they are truly passionate about the service they provide.  We recommend them to all of our clients and use them for everything we need in terms of office supplies and shredding."
- Richard Batten, Move on Removals

"Great company. Fast delivery. Amazing product range. Highly recommend."
- Lee Purvis, Outbox Recruitment

"We use KN office for our stationary and also for the printer in our office. We have always found KN Office to be a professional, customer service orientated business. We are always impressed by the standards of service and have recently had an issue with a printer which, KN Office sent an engineer out the same day to rectify the problem. We cannot recommend KN Office enough."
Tim Lewis - Safety Horizon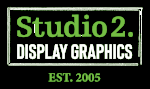 "Studio 2 have used KN office supplies for many years. For our office furniture which is still going strong and our regular office supplies. Easy online ordering and next day free delivery! Would highly recommend."
- Helen Jenkinson, Studio 2

"We have uses KN office for years they offer an amazing service from a Bristol based office supplies company. Highly recommended if you are looking for an office everything solution for your business.
We have uses KN office for years they offer an amazing service from a Bristol based office supplies company. Highly recommended if you are looking for an office everything solution for your business."
- Mike Davies, Direct Local

"I have dealt with KN Office for about the last year. I have found them easy to deal with, a good range, competitively priced and flexible with delivery. I sometimes work from home so that helps a lot.
I do also value their input when I am asking for items that I wouldn't normally buy. For example they are good at sourcing and coming up with alternatives. I am currently using items that I didn't know existed; all thanks to KNO.
Thank you !"
- David Brassington, DCB Services

"The Team at KN Office are very helpful. Quick and simple process to order stationery over the phone or via the website. The photocopier engineers are very efficient in resolving any problems either in person or over the phone. Having a copier on contract has made producing brochures an easy and very cost effective process - saving not only money but time as well."
— Restorative Techniques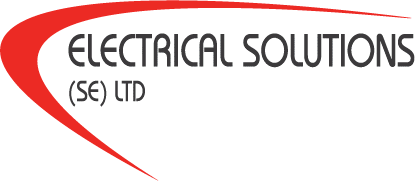 "We use KN Office Supplies for our Stationary needs and find them very helpful and easy to deal with. They offer a very wide range of products and provide a prompt service."
— Electrical Solutions Services Ltd

"KN Office offer a terrific service. I have just received our printer toner only 2 hours after ordering it. That was really amazing service (especially as we ran out of ink). Thanks for this KN Office I really appreciate the amazing service."
— Stuart Ray, Modern Media