Items which contribute to the overall makeup of your office and facilities are important for the smooth and effective running of a business, even down to the tea and biscuits!
KN Office has a large variety of products ready to be delivered, from catering needs, warehouse equipment and cleaning essentials to security and safety items.
Managing business facilities is a complex undertaking. Our comprehensive product list of office supplies will ensure you can take care of all aspects of maintenance and management.
Keep it clean and neat! The appearance and cleanness of your facilities is paramount not only to make your business shine in front of your existing and potential customers, but also to ensure a hygienic and healthy work environment for your staff members.
Apart from wide-ranging cleaning products and equipment, including cloths, bin liners, vacuum cleaners and mops, KN Office also supplies corporate clothing solutions for the hygiene and comfort of your employees. These include protective aprons, rubber gloves, fleece jackets and trousers to name but a few.
Facilities management is not only about a sparkling and smart appearance. With the increasing expectations regarding safety and security in the work place, your business may require professional personal protection equipment.
KN Office stocks and offers expert advice on these and numerous welfare and security devices, to protect your staff members 'from top to toe': head and face protection wear, high visibility clothing and specialist work footwear.
Finally, catering is an important area to think about for the overall smooth running of an office. KN Office can equip your kitchen with catering utensils, kitchen appliances and catering sundries as well as beverages and food products. We also supply drink dispensers which can be extremely useful especially, but not exclusively, for those business premises without a designated kitchen area.
Type of maintenance available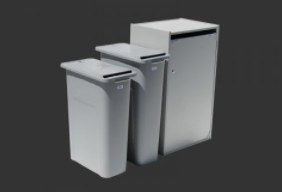 "I first started using KN Office in 2007 for a production called 'Mistresses' and have continued to use them because the service is second to none. We've used them for stationery, furniture and their secure onsite shredding service. We also regularly hire photocopiers from KN Office and their service and maintenance is fantastic... I highly recommend KN Office for all your office supplies."
— S.Monchar, Monch Films Ltd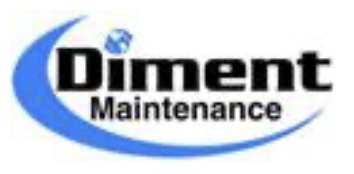 "Fantastic service with quick ordering and delivery was next day! Thank you from Diment Maintenance!"
— Danielle Walker, Diment Maintenance

"We have been using KN Office for printing, shredding and office suppliers for nearly two years and have always found them to offer a fantastic service. Our old printer was forever breaking down but now that we have a printer contract with KN Office we don't have to worry or lose valuable time. They look after the maintenance of the printer for us, automatically sending ink cartridges before we run out to ensure we don't have any interruptions."
— Neil Houghton Accounting Ltd.